Forester Creek in El Cajon
A Major Tributary of the San Diego River
---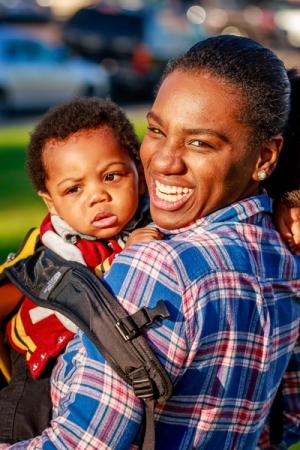 The San Diego River Park Foundation is working with community volunteers to create a better future for Forester Creek! Forester Creek is an 11-mile-long tributary of the San Diego River. This creek and its three tributaries flow through the City of El Cajon in cement channels.
We are working with the City and other partners to engage members of the public in a participatory planning process that will result in a Recreational Access Plan for this underutilized natural resource. Click here to see a map of the Forester Creek watershed.
In addition, as part of this project, we are attending community engagement and outreach events, collecting data on trash sources, hosting trash clean-up, as well as working with partner Earth Discovery Institute to offer free outdoor youth education for Cajon Valley students.
Join us at an upcoming event:
December: Community Trash Clean-Up. To learn more or RSVP, contact us by email or phone at (619) 297-7380.
February: Community Planning Workshop. You can see preliminary ideas for recreation sites and provide your feedback. To learn more or RSVP, contact Laurel by email or phone at (619) 297-7380.
Additional opportunities to get involved:
Take our survey! You can make your voice heard and contribute to the planning process!
Volunteer! To learn more about opportunities to assist with public outreach or trash data collection, please contact ally@sandiegoriver.org
MEMBERS MATTER
Become a member of the San Diego River Park Foundation and invest in the future of the River.
Learn more »
VOLUNTEER NOW
Help us keep the River beautiful for the next generation.
Volunteer now »