Lakeside's River Park
---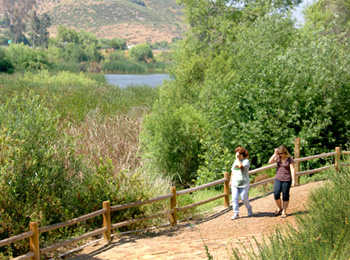 Below the City of San Diego's El Capitan Reservoir is the unincorporated community of Lakeside. It is an area where agricultural and equestrian communities remain a way of life. It is an area with strong traditions and a wonderful sense of community, and for many, a strong connection to the San Diego River.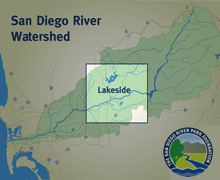 Several efforts are underway to advance plans for the River in different parts of Lakeside. The County of San Diego is active in this area in partnership with several groups including Lakeside's River Park Conservancy. The future of the River in this segment includes continuing agricultural use, equestrian and other trails, active parks and other community facilities which embrace a healthy river.
Visit
Lakeside's River Park Conservancy

STAY INFORMED
Sign up for our Newsletter and get up to date information.
Sign up today »
VOLUNTEER NOW
Help us keep the River beautiful for the next generation.
Volunteer now »