Donate to Conserve
the Incredible Upper San Diego River
---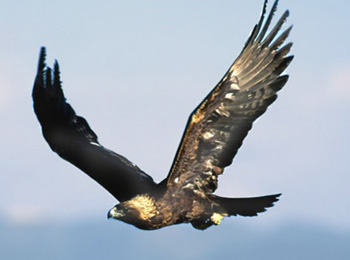 The Save the Source Program is one of The San Diego River Park Foundation's signature efforts. Several years ago a number of strategically important properties were identified that needed to be conserved to ensure this majestic area would remain as it is forever providing outdoor nature experiences as well as protecting the River's incredible ecosystem. Some consider this portion of the River the most biological diverse area in the entire country!

We work with willing landowners with hopes they will donate their lands to us. When that isn't possible and it is a strategically important property, we work to raise the funds needed to acquire it. Thanks to thousands of supporters, we have acquired more than 2100 acres of land to date!
Current Priority: Need to Raise $108,000
When we acquire the incredible 299 Acre Eagle Peak Ranch to protect this land from development of several estate homes, we were required to take out bridge financing for about 50% of the value of the land. We need to raise $108,000 toward a payment which will be due in January 2019.

Thanks to one generous supporter, we are on track to raise $40,000 of these funds and are working on raising the remaining $68,000. You can help by making a donation to the Temescal Creek Option below. Thank you!

To learn more about the Program, click here.

To learn about our other acquisition projects, click here.




Donate Now: Select a Method:
Online: Select the Project and Click "Pay Now" below to donate using secure PayPal.
Automatic Monthly Donation: click "Subscribe" below to join the Wildlife Club (details below)
Credit Card by Phone: Call us at (619) 297-7380 (M-F 9AM - 6PM) to make a donation.
Mail: Print form (PDF) and mail with a check, money order or credit card information.


One-time Donation - Select Project - Enter Donation Amount




Wildlife Club Monthly Donation

Wildlife Club members make automatic monthly donations through their credit card! It is convenient and easy. Your donation will be used for land acquisition projects. For as little as a couple cups of coffee per month you can make a significant difference! You can stop it at anytime, and you will be invited to all dedication celebrations. If you would like to make a monthly donation of a different amount, please contact us and we can set it up!




Donate $1,000 or more and Join the Conservation Society

The Conservation Society is a select group of supporters who donate $1000 or more in a 12 month period (or $80 monthly donations). Funds are used for the current project or for the next acquisition. Each year, the Conservation Society receives invitations to at least 2 guided outings to recent and current projects specifically designed for you and a guest. You will also be invited to the annual Conservation Society Reception.

You will be given the latest insider information to current acquisition projects with email announcements from the President and CEO and Co-Founder Rob Hutsel.

Call Rob Hutsel at (619) 297-7380 for additional information.


*no more than 5% of your donation will be used for administrative purposes related to the acquisition projects and not more than 5% for the cost of raising the funds to complete them. That means at least 90% of your donation will go to the direct cost of buying open space. For more information, please contact The San Diego River Park Foundation. As a 501c3 nonprofit organization, your donation is also tax-deductible as allowed by law.

FRIENDS MATTER
Become a Friend of The San Diego River Park Foundation and invest in the future of the River.
Learn more »
VOLUNTEER NOW
Help us keep the River beautiful for the next generation.
Volunteer now »