River Assessment Field Team
Weekday River Survey Team
---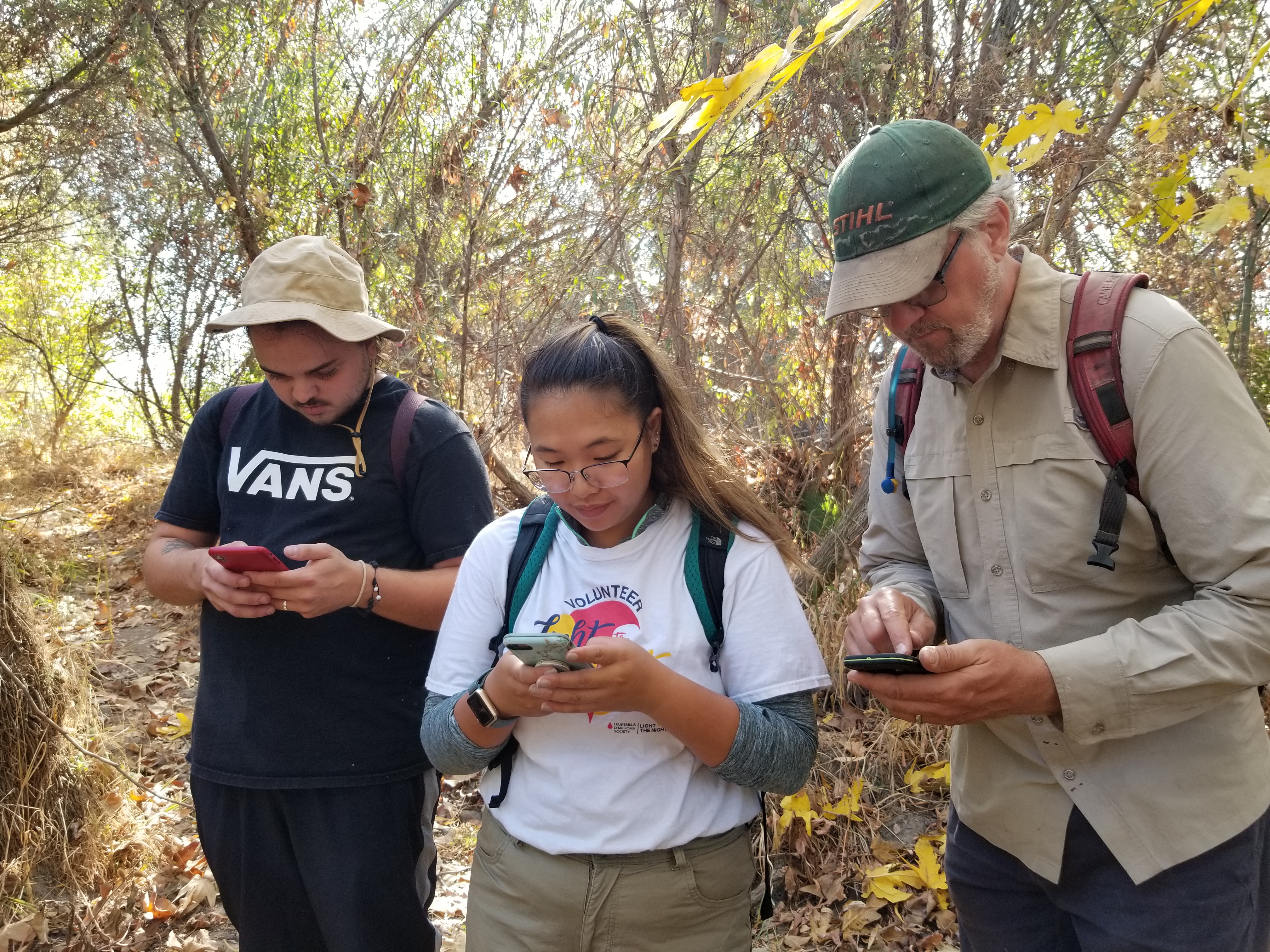 Guided by a staff person, volunteers help scout for trash and other issues by hiking into the riverbed Tuesdays, Fridays and other days. They collect data using our own smartphone app, which informs future clean-up by the River Rescue Team and our efforts to support programs working to reduce the number of people living in the riverbed.

COVID 19 Response Team:
In response to the COVID pandemic, RAFT adapted its program to increase support to helping people living in the Riverbed. Data was provided to the County of San Diego and the Cities of San Diego and Santee and other agencies. We also reached out to the nonprofit community in getting them to connect with people living in the riverbed. We saw a sharp increase in the number of encampments soon after COVID19 hit San Diego.

Our RAFT team began collecting items such as hand sanitzer, face coverings and biodegradable sock to support efforts to connect with this population who largely is experiencing chronic homelessness.

Thanks to the very generous support of an anonymous donor, we were able to continue this work as we sougt additional funding. RAFT continues to provide an essential role in connecting people in encampments with public agencies and nongovernmental agency partners. We feel this is an important, if not vital program, for the health of these individuals as well as our community. It costs about $4000 per month to operate at the level we were operating. With $1000 per month we could add one team per week which would help a great deal.

Due to COVID19 restrictions, a limited number of volunteers are involved with the program. We hope that this can change soon. If you are interested in learning more, please contact Morgan at morgan@sandiegoriver.org. Thanks.
River Assessment Field Team Data: click here.
Our Strategy to Reduce the Number of People living in the Riverbed
1. Collect data. Share this data to increase awareness of the population of people that live in the riverbed and to support multiple agencies addressing these issues.
2. Treat people as people. The people living in the riverbed are members of our community. We start from a value that all people should be respected. We seek to help people by connecting them with services that can help them start on a road to getting away from living in floodprone areas.
3. Collaborate. We actively seek partnerships to be part of the solution. The people living in the riverbed are often called "those that are hardest to reach." That has been our experience. It requires constant effort, innovative strategies and data to make a difference.
If you are interested in learning more, please let us know. Our dream is that one day no one will find themselves living in areas that flood, without potable water and restrooms, and in terrible living conditions.
VOLUNTEER NOW
Help us keep the River beautiful for the next generation.
Volunteer now »

STAY INFORMED
Sign up for our Newsletter and get up to date information.
Sign up today »