South Rim Unit: Eagle Peak Preserve
40 acre Portal Acquisition

---
Click Here For Other Donation Options
Click Here for a General Map of Area (PDF)
Background: The South Rim Conservation Initiative has set an ambitious goal of conserving the incredible South Rim of the Upper San Diego River Gorge. The Initiative seeks to acquire privately owned open space properties which we learn are being sold. The area is an "island" surrounded by the Cleveland National Forest. By conserving these lands, a conservation bridge between the River Park Foundation's original Eagle Peak Preserve ( 551 acres) which is known as "Bathtub Creek" and our Eagle Peak Ranch along Temescal Creek (454 acres) will be established..

This conservation bridge protects wildlife movement of mountain lion, deer, bobcat, badger and fox. It has key Engelmann and live oak woodlands and natural springs which feed into the San Diego River. It is a place of immense beauty with seasonal waterfalls.

Occasionally parcels are put up for sale and marketed as potential sites to build houses. And this is why we need to act!

With so many small parcels, the development of just one could greatly impact the biological, scenic and watershed values of this important area.


Portal Property Update

3/16/2018 Great news! We are now in escrow!


Details: With 6 parcels totalling about 40 acres this is a very significant piece of our conservation strategy.

Our goal is simple, to leave the property in its wonderful, open space condition - mostly Engelmann oak woodland with native grassland and other habitats. An old roadbed crosses the property which could be used as a hiking and riding trail. From this property a trail already exists to connect to the Eagle Peak Ranch. After we purchase it, we will get to know the property, understand and map wildlife and any other sensitive resources and open it up for the public to enjoy.
In 2017, after talking with the owner we launched a fundraising effort and raised more than $12,000 for a deposit and other upfront expenses. Thank you so much if you were one of the donors to this early effort. With funds in hand we continued discussions with the owner and finally on March 16, 2018, the owner signed the purchase agreement.

The Total Project Costs is projected to be $160,200.

Thank you to the:

The Hervey Family Fund at The San Diego Foundation
The Heller Foundation of San Diego

Your wonderful grants are a fantastic foundation to conserve this open space.

Now, we need you to join in to raise the remaining funds needed. Our tremendous thanks if you have already donated.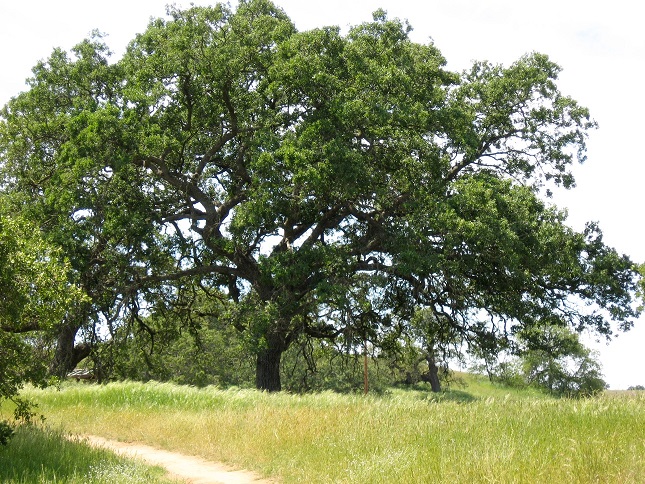 ---

Recently Completed Project(s):

Badger Ridge Parcel (1.3 acres):
The property fills a gap between the 40 acre property identified above and other open space parcels we already have acquired and conserved. We completed the acquisition on January 8, 2018. Our tremendous thanks to all the wonderful supporters who responded to this unanticipated opportunity. Thank you!

13 acre South Rim Small Parcels:
6 individual parcels where successfully acquired. These small parcels were a key element to our strategy. They are near and in one case adjacent to the recent 97 acre Gastil acquisition.

Keystone Property:
Thanks to all the incredible donors who responded to our urgent request, the funds needed to acquire this property were raised in just two days! The acquisition has been completed, and the property is now conserved!



---
Many reasons to conserve:
Towering Engelmann oaks
Deer, badger, fox, mountain lion and other wildlife
Adjacent to proposed Wilderness Area!
Trail and other public enjoyment opportunities


Background:
The Upper San Diego River has been called one of the most biologically diverse ecosystems in the entire country! It is a very special place, and you can help protect it. We will also be working with the National Forest Service, County of San Diego, San Diego Mountain Biking Association, Sierra Club and others to establish the South Rim extension to the regional San Diego River Trail.

The River Park Foundation will continue to solicit donations of properties in this area. If you are an owner, please contact us. There may be significant tax benefits to making a donation. We may also be interested in purchasing your property or conducting what is known as a "Charity Purchase."

We do not have an good estimate on the cost of completing this project. For planning purposes, it requires $1000 to accept a donation for title insurance and the cost of transferring the property. For purchases, we anticipate the value to be $1500 - $3000 per acre or higher (more for small legal parcels). As any agreements are reached with landowners, we will post the details.

Funding Wish List:

1. $500,000 to grow the Eagle Peak Preserve permanent management fund
We have established an endowment at The San Diego Foundation to support the operations and maintenance of Eagle Peak Preserve in perpetuity. If we can expand that fund to $500,000 or more, that will generate sufficient funds for liability insurance as well as basic maintenance and care of the property.

You can donate directly to the Fund at The San Diego Foundation (scroll to San Diego River Park Foundation Eagle Peak Preserve Endowment Fund) Click Here

This is a wonderful planned gift opportunity. This is something that can be placed in a will or be named as the beneficiary of an insurance policy, IRA or Trust. Only the investment returns on your gift are used so that your gift will be a legacy to benefit future generations. Please contact Rob Hutsel, President and CEO, at 619-297-7380 to discuss how you would like to make a lasting impact.

You can also "Adopt an Acre" by donating through The San Diego River Park Foundation. When you donate $250 or more toward the Land Management Fund your name (or that of a loved one) will be included on a special apprectiation plaque on a Trail Bridge over Temescal Creek.

2. Build the Acquisition Fund back up to $20,000 or more
With each land acquisition we deplete our acquisition fund. Ideally, we have at least $20,000 in the fund at all times so that we can respond to opportunities to secure the ability to acquire high priority properties if any become available. Often these properties will go on the open market to be sold for development of residential structures. Therefore, we have limited time to raise the funds needed. If we have funds available, we can enter into negotiations immediately to secure the right to purchase the property. Of course, with many of our acquisitions at $100,000 or more, additional funds are appreciated, too!

Donations can be made online, over the phone or by check. Remember, SDRPF is a 501c3 so your gift is tax deductible as allowed by law.
EIN 01-0565671. For the Acquisition Fund, make a secure donation with PayPal by clicking below and selecting "South Rim.".



Click Here for Other Ways to Donate


Donor Appreciation for Acquisition Fund
$10 - $99: Receive an invitation to a future dedication open house and be listed on this website (if desired).

$100 - $499: Receive a set of commemorative notecards and above.

$500 - $999: Donor Appreciation Bench. You, your family, business or group will be recognized on a bench with other supporters at Eagle Peak Ranch! You will be invited to a future dedication open house and listed on the website (if desired) for your generous gift to the Acquisition Fund..

$1000 - $4999: Be recognized on the property dedication sign plus on the website (if desired) and open house invitation. Also you will be invited to join or extend your "membership" in the exclusive Conservation Society. This sign will be located somewhere within Eagle Peak Preserve in a place which is easily accessible by vehicle. In some cases properties are very remote, and we prefered to centrally locate signs so that everyone can see them.

$5000+: Receive prominent recognition on the preserve dedication sign plus website (if desired) and open house invitation. Also you will be invited to join our extend your "membership" in the exclusive Conservation Society. For larger gifts, please contact us so that we can discuss appreciation opportunities.

---
Other Current Projects


Acquisition on El Cajon Mountain

We have successfully completed the acquisition all but one remaining privately owned property in our El Cajon Mountain Conservation Area! Thank you to all that have joined the effort to save El Cap!

We have set a goal of raising $25,000 in donations and pledges toward the purchase of this remaining parcel. We will hold the funds as we continue discussions with the current owners. If they agree to sell the property at a market valuation, we will use the funds to put a deposit on the property and then work to raise any remaining funds required.



READ MORE






---
Boulder Creek Conservation in the Eagle Peak Conservation Area

Did you know recently there were recently wild rainbow trout in San Diego County on Boulder Creek? You can help us restore and protect a cold-water stream where the trout were found living year-round. In 2013 we completed our second acquisition in this project area. We are working to restore Boulder Creek and create a field station for research and learning. If you are interested in learning more or supporting this effort, please contact Sarah Hutmacher, Associate Director, at sarah@sandiegoriver.org or 619-297-7380.




READ MORE


For more information on any of these projects or other ways to get involved, contact our President and CEO Rob Hutsel rhutsel@sandiegoriver.org or call (619) 297-7380 x 108.
Project:
South Rim
Portal


Provided by CoolFundraisingIdeas.net
THANK YOU
DONORS

$10,000 and Above
The Hervey Family Fund at The San Diego Foundation
The Heller Foundation of San Diego
Sanjay Shah and Rakhi Tailor

$1000 - $9999
Anonymous
Jack Dickens
Elizabeth Bruton, Fidelity Charitable

$500 to $999
Peter and Raydene St. Clair
Gerardus Kroon & Maartje Scherpenisse
Danny Lancaster
Julie Hocking and Jim Baross
Rob Hutsel, Karen Begin and Alex


$100 to $499
Gail Sparhawk
Scott Sandel
Donna and Edwin Gookin
William and Virginia Ferguson
Cindy Burrascano
Stuart Robinson
Erin Young
Tony Turner
Tracey Rivera Insurance Agency, Inc.
Bonnie Sipe
Wayne Seim
Amy Schmitz
Jan Sachs
Michael Rhodes
Judi Ravetti
Ann Ramirez
Susan Quillman
Jeaneette Poling
Susan Perry
Victoria Mature
Meredith MacCracken
Derek Loranger
Howard Lange
Fred & Linda Kramer
Kai Johnson
Joel & Terri Johnson
Mihn Ho
Thomas Harrison
William Graham
Marilyn Gibbs
Linda Espino
David and Peg Engel
David Dickins
Wes Dawson
Patricia and Douglas Coe
Jennifer Cochrane-Schultz
Theresa Acerro
Anne and Thomas Scott

$5 to $99
Alexandra Hutsel
Shannon Cegarra
Donna Zoll
Ann & Michael Sixtus
Charles Simmons
Nancy Renner
Catherine Avila
Jason Sibley
Victoria Call
Norrie Robbins
Lisa Radnovic
Leslie LaForest
Robert Keck
Esther Davis
Amanda Carter
Marsha Acosta
Write It Right
Gayathri Vishwanathan & Bharath Ramaswamy
Verbatim Books
Judith Tillson
Lisa Stempka
Lisa Sides
Jacqueline Semenova
Robert Self
Patricia Roberson
Marc Reynolds
Rosemary Reed
Joan Raphael
Paula Proper-Wasserman
Barry & Nancy Pechersky
Marry Parrish
Cindy Nelson
Gary Nach
Sandra Morgan
Gary Mitrovich
Lori Mendez
Jeffrey Mason
Michael Lysik
Glenn Little
Anneli Kyner
Caroline Kreiser
Marti Kranzberg
Jason Kevane
Kathi & John Kennedy
Matthew Kaplan
Jean Kaiwi
Susan Jones
Jeramy Larson
Patrick Jelsema
Jamie Gold Kitch and Bath Design, LLC
Kevin Hippensteel
John Hildebrand
Leah Healy
Erik Hauenstein
Michael Golden
Bryan Furbee
Stephen Fanshier
Dave Brown Coaching
Susan Danner
Kathleen Cudahy
Cottrell Engineering
Julia Colpitts
John Caffrey
Mack & Nancy Bryson
John Breslow
Connie Beck
Gina Bass
Jessica Barlowa
Lee Barken
Ingrid Baishc
Mona Anderson
James Almon
Marilyn Allen
Sabine Prather
The C. Forte Company
Lori Escalera
Rita Bumbera
Gary Sagunsky



---

THANK YOU
DONORS to
Badger Ridge!


Alan Grant
Anonymous(3)
River Wildlife Club
Victoria Mature
Keith & Kim Mittemeyer
Rob Hutsel & Karen Begin & Alex
Gary Marcus & Hugh Douglass
Janet Gastil
Stephanie Harris
Melany Biendara
Daniel Beeman
David Hollander
Kathleen Wheatley
Simon Andrews
Christina Arias
Jean & Scott Molentin
Thomas Collins
Glenn Little

Any funds received above our goal were put into our Acquisition Fund for the 40 acre Portal Project. Thank you!
* we sincerely apologize for any errors, please let us know so we can correct it.
Listing reflects total value in cases of multiple gifts.



STAY INFORMED
Sign up for our free Newsletter and get up to date information.
Sign up today »