Headwaters of the San Diego River
---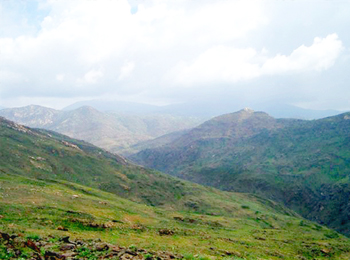 The top of the River and all the small streams and creeks which collect rain water, snow melt and spring water are considered the headwaters of the San Diego River. Much of this area remains largely unspoiled and is part of the Cleveland National Forest or Cuyamaca Rancho State Park. It also includes the historic mining town of Julian and other communities.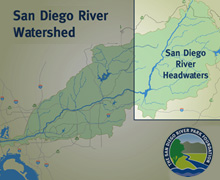 Nine miles of the River in this area is proposed for federal Wild and Scenic River designation, meaning the river would be preserved in its free flowing condition and that the river and its surrounding environment would be protected for the benefit and enjoyment of present and future generations. It is a spectacular place with 1000 foot drops, and after winter rains, has been compared to Hawaii due to and amazing number of cascading waterfalls.
The headwaters segment runs from the highest elevations of the River to the City of San Diego's El Capitan Reservoir, perhaps the largest source of local drinking water for San Diego County and a popular fishing, boating and other recreational destinations.

STAY INFORMED
Sign up for our Newsletter and get up to date information.
Sign up today »
VOLUNTEER NOW
Help us keep the River beautiful for the next generation.
Volunteer now »