Become a Volunteer
Support Your San Diego River and the River Park!
---
Volunteer & Event Calendar

Volunteering is as simple as:
Heading to our events site.


Finding a volunteer opportunity that interests you.


Clicking "Sign Up"!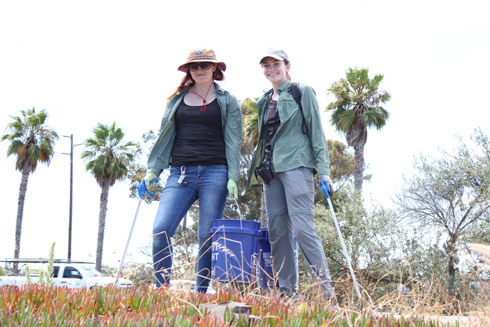 "I can't believe how absolutely amazing the event was and that we've never attended before! We so appreciate the chance to have volunteered and the kiddos were so grateful to be invited."
Kelsey S.


---
Ongoing Volunteer Opportunities
Weekly River Clean-Ups: If you're looking for camaraderie and hard work, join the fun team of River Rescuers with activities Wednesday and Saturday mornings.


Weekly River Assessment Field Team (RAFT): The Assessment Team completes weekly field surveys of different sections of the San Diego River. Along with a staff person or experienced guide, volunteers scout for trash and other issues, mark the locations on maps for future actions.


Monthly Water quality monitoring team: Join the team that collects important water quality data about the health of the River. Learn about our RiverWatch team.


Video production: Work with our engagement team to create short videos for social media, or longer videos for fundraising and outreach.


Habitat restoration: Work with staff and and a dedicated group of volunteers in planting or other restoration activities on weekdays and weekends.


Trail Team – If you enjoy working on trails at one of our preserves, then consider joining the Trail Team. The current focus is enhancing trails at Eagle Peak Ranch and the South Rim area. We provide the tools and supplies.


Remote Wildlife Camera Team - this crew cares for our remote wildlife camera network. This requires some hiking (generally off-trail). You will help download images, change batteries, care for solar panels and equipment and help move cameras as needed. This work is critical to our research on wildlife movement.

Do you have another special skill or passion for the River?

Call us at (619) 297-7380! We'd love to work with you.
Please note:
As our organization monitors and adapts to the changing landscape of volunteers gatherings during the COVID-19 pandemic, the safety of our volunteers is of critical importance.
Many volunteer events have been significantly modified, and other activities have been temporarily suspended.
If you have questions please call our office at 619-297-7380 or an email at volunteer@sandiegoriver.org.
THE POWER OF VOLUNTEERS
This year, River Park Foundation volunteers are making a difference for the River!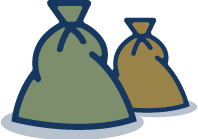 111,828
pounds of trash removed

4719.5
hours of service coordinated

193
volunteer events hosted
Updated on 6/28/2022
VOLUNTEER TODAY!

STAY INFORMED
Sign up for our Newsletter and get up to date information.
Sign up today »