San Diego River Outreach and Education Programs
---

We believe that experience is the best teacher. Our programs are designed to provide hands-on learning experiences in the outdoors for people of all ages to foster a better understanding of the value of the San Diego River as an ecological, cultural, and recreational resource in need of our stewardship.


Community Outreach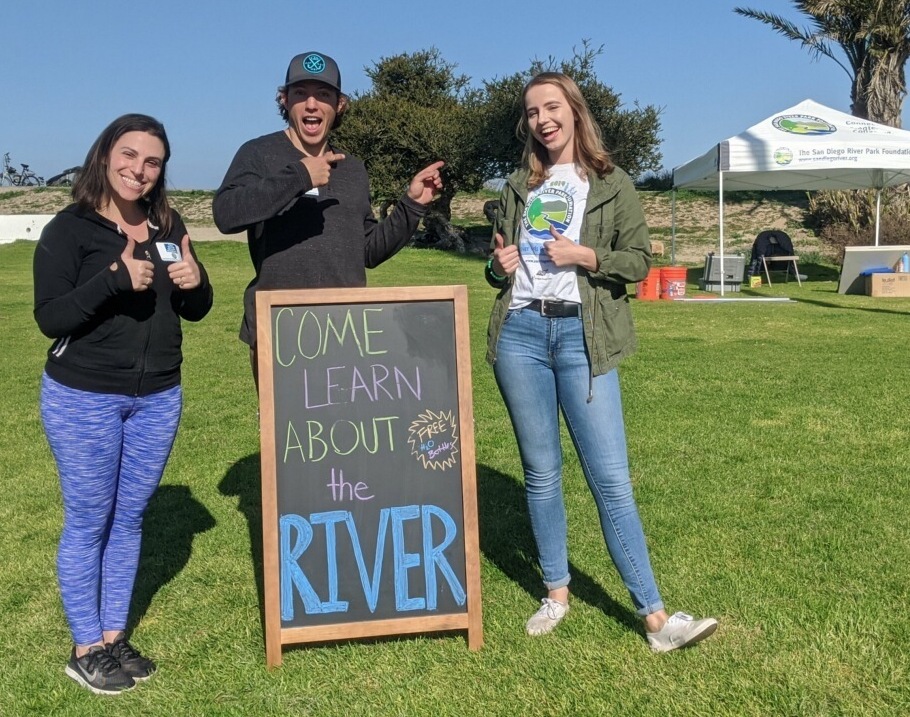 We participate in community fairs and festivals in (and near) our watershed to hear from the community, raise awareness about the vision for a healthy San Diego River, and share River Park news.
If you would like to share your passion for the River as an outreach volunteer, or if you have an upcoming event you would like us to join, please
email us
or call (619) 297-7380.
Education Programs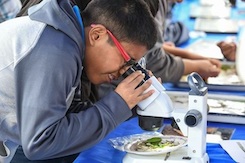 Everyone should have the opportunity to experience nature along the San Diego River!
River Bugs are Cool!
Students participate in citizen science by sampling live "river bugs" (small invertebrates) from the San Diego River.  They identify and sort the invertebrates by type to gather important information about the quality of the water.  Next, depending on the field trip type, the students take either a Virtual or In-Person tour to observe the quality of the physical habitat along the river.  After collecting all the hands-on data, students use bioassessment to draw a conclusion about the health of the San Diego River.  They use observation-based learning to define what impacts humans have on the river's health.
Virtual Field Trip
1 hour (plus 15 minutes for Q&A)
Offers students the ability to visit the river, from the headwaters to the ocean, and participate in citizen science without leaving their classroom.
In-Person Field Trip
2.5 hours
Offers students the ability to visit the river at several locations along the San Diego River.  Transportation is not provided.
Check the calendar for Virtual or In-Person field trips dates
Request a Virtual Field Trip
Request a In-Person Field Trip
Free Programs for Elementary, Middle School, and High School
River Kids Discovery Days
Each March, we celebration the San Diego River with nature education, community service, and fun the whole family. Groups from across the County take part in service projects and outdoor education opportunities, giving children a leading role in protecting our natural resources.
We want to thank our Education Program Sponsors
SDG&E
Rice Family Foundation
Downtown San Diego Lions Club Welfare Foundation
Toyota of El Cajon

These wonderful sponsors make this program possible. Thank you!
Your gift can make this experience possible for a San Diego student!
Support this program by donating bus transportation to allow students to experience these field experience at no cost! Your donation of $220 eliminates the barrier of transportation for up to 50 students to participate in a free program! Click here to donate.

DONATE NOW
Make a difference In the lives of others.
Donate now »
VOLUNTEER NOW
Help us keep the River beautiful for the next generation.
Volunteer now »