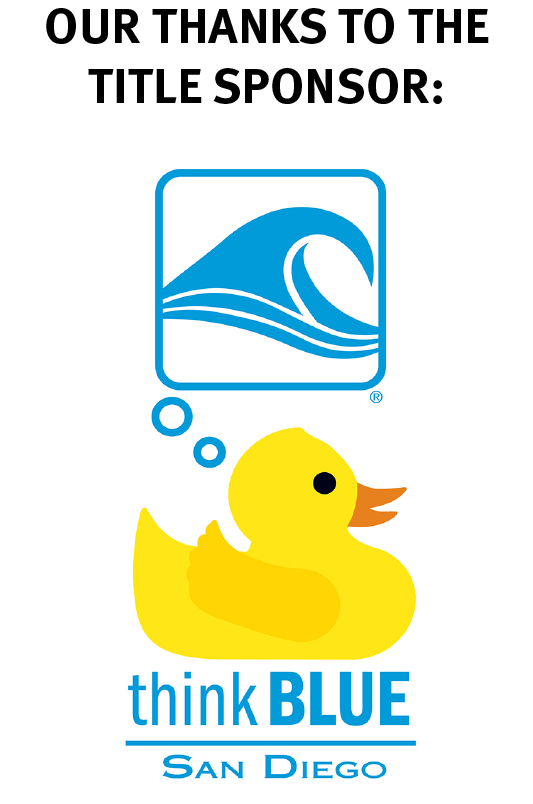 River Days Goes Digital
San Diego River Days is our annual celebration of the San Diego River, it's watershed, and our community. Every year, The San Diego River Park Foundation and our partners gather thousands of people for volunteerism, hiking, workshops, kids' activities, public art projects, bike rides, and more. With the current public health crisis, these programs are currently on pause and we know many are facing enormous personal challenges. We hope you and your families are ok! We also hope that this physically distant celebration may bring some much-needed time together (while apart) in nature, and we are looking forward to celebrating our San Diego River with you!
May 26 - 30, 2020
Please join us for a virtual San Diego River Days! This May, we will be offering new nature content and online events as well as celebrating our San Diego River via social media. We encourage you to get outdoors (following public health guidelines) and share your nature exploration photos on social media.
We plan to reschedule some outdoor River Days events for the fall, but in the meantime, can't let the month of May pass without some celebration of this annual event!
So please join us in this virtual celebration! Happy #SDRiverDays !!
R is for Recreate

If you've been feeling a bit glum from staying at home, why not head outdoors? Research shows that time spent in nature can improve mental and physical health. There are many beautiful parks and outdoor spaces throughout our watershed which are open for activity, including some which are likely in your own neighborhood!

Click here for tips about staying safe while recreating as well as list showing which parks are open and closed along the River.

If you are out and about, you can show your River Days spirit by snapping a selfie, sharing it online, and adding a #sdriverdays hashtag!

I is for Inspire

Looking for a way to get the kids involved? Check out our Pollution Patrol video and activity, or our Nature Scavenger hunt video and activity. This is a great way for children and adults to practice their observation skills while exploring the San Diego River and its watershed (while close to home). You can find more at-home Cool River learning resources for kids by clicking here.

We are also excited to share these special virtual River Days opportunities created by our partners!

• The Mission Valley Library will be doing a special nature-themed storytime and craft on Tuesday, 5/27. You can find the video on their Facebook page.

• San Diego County Parks and Recreation has created some coloring pages highlighting County parks in the San Diego River Watershed. You can download them here: El Capitan Preserve, William Heise County Park, Oakoasis Preserve, and Santa Ysabel Open Space Preserve.

V is for Volunteer

You can help create a better future for the San Diego River. We are seeking help from River Trail users to be our eyes and ears out there! If you are biking or walking along the San Diego River, please send us photos of flooding, graffiti, or trash. Tell us where and when you took the photo. You can send photos to us by email.

(We won't say no to beautiful flowers or exciting wildlife photos either!)

Click here to a list of additional remote volunteer opportunities!

E is for Explore

Go explore a new place virtually! You can still enjoy the beautiful scenery of our San Diego River watershed from home. Join us for a virtual tour of some of our favorite watershed locations.

• Bathtub Creek / Eagle Peak Preserve virtual hike in the San Diego River Headwaters

• Point Loma Native Plant Garden virtual hike in our urban garden

• Tracking demonstration by SDRPF Preserve Steward

We are also excited to share these special virtual River Days opportunities created by our partners!

Mark your calendars! Ranger Bill and Ranger Eric will be going live at the NEW Santa Ysabel Open Space Preserve Nature Center to talk about the special history, geology, and ecology of the Preserve... which includes the source of our San Diego River! You can watch them live on Friday, May 29 at 10 am on the San Diego County Parks and Recreation Facebook page.

You can also follow us on Facebook and Instagram for recent photos and videos of our River and its flora and fauna.

R is for Reconnect

Reconnect with your community: The San Diego River Park Foundation is fortunate to be supported by an enormous community of volunteers, donors, supporters, partners, and advocates. We miss gathering together with you! Instead, join us for a fun and casual happy hour on Saturday, May 30 at 5 pm. Our Chief Associate Director, Sarah Hutmacher, will be teaching everyone how to make paper wildflowers and catching up via Zoom. RSVP here!

Reconnect with nature: Spending time in nature is a great way to relax and better understand yourself. We've created a guided exercise to help you try out mindfulness in a nearby natural space! Review this introduction and then listen in to this video.
Follow Us for More Content Every Week!
Stay connected with us on social media! We post regularly on Facebook and Instagram.


COVID-19
RESPONSE FUND
Urgent Appeal:
Two of our programs are being adapted to meet vital essential services. Nature connections are more important that ever!