Bat Conservation Program
FACT: of the 47 bat species in the United States, 23 can be found in San Diego County. 14 have been documented in and around a mine at the San Diego River Park Foundation's Boulder Creek Preserve. 3 of these species are at-risk.



Photo of one of the bats in the mine


When we found bats in an abandoned mind at our Boulder Creek Preserve, a property conserved through our Land Acquisition Program, we were excited. When we learned that some of these were species at risk of going extinct, we knew we had to act fast to protect this incredible bat community. With a grant from SANDAG, we partnered with the San Diego Natural History Museum, and took action. Thanks to the gifts of supporters we have launched an effort to conserve and study these misunderstood mammals.

We continue to take recordings of the bats to monitor the results of installing a bat gate to protect the bats. We also use these recordings to better understand bat behavior and the size of this population.

Do you want to help support Bat Research and Conservation?



Join the Friends of Bat Conservation with a Gift of $13 or more.


Adopt a Bat - Just 2 currently remain
Make it a $156 gift or sign up for a $13 per month donation
Donate using PayPal
Your gift will help advance our bat conservation program.
To make a monthly gift, simply select that option after clicking the "Donate" button.
OTHER DONATION METHODS:

Your bat certificate of adoption and a fact sheet will be emailed to you.
We will invite you to connect live via ZOOM with a bat researcher and invite you to a special bat walk. As the pandemic allows, we will also invite you to a tour of the Boulder Creek site. Of course, the bat "adoption" is symbolic only.
BACKGROUND
: On one of the properties we conserved along Boulder Creek at the base of Cuyamaca Peak, we identified an old mine. After exploring the mine, we found that bats were roosting in it. We applied for and received a grant from SANDAG to install a "bat gate" to help protect people and the bats and study this bat population. We have been amazed at how many different bats are in and around this mine. 14 species have already been documented.
We worked with the San Diego Natural History Museum to document these bats, obtain the equipment to continue this research, and take actions to protect the mine and surrounding areas. We would love for you to join with us to care for this wonderful population of bats along Boulder Creek. We will take what we learned and the equipment that has been provided to expand this work to Mission Valley and to our other preserves.
Next Steps:
We will develop a bat research program to be based out of the River Center at Grant Park. We will collect data at the Center as well as at other locations along with the Boulder Creek Field Station. Comparisons of the type, number and behavior of the bats at these different locations will assist with our management and understanding of these amazing critters.

The bat data will also be used in our Nature Education Program as we develop an element called "Bats are Cool."
With your support we can take actions to conserve these amazing critters!

Project location: Boulder Creek Preserve, upper San Diego River Watershed
The San Diego River Park Foundation is a 501c3 nonprofit EIN 01-0565671
The San Diego River Park Foundation
4891 Pacific Highway, Suite 114
San Diego, CA 92110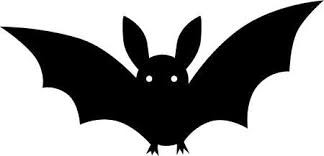 About The Bats
14 species have been identified at the site
3 California Species of Special Concern

Pallid bat
Pocketed free-tailed bat


Reasons to Save Bats


Bats are vital to the ecoystem

Bats help by distributing seeds
Bats eat mosquitos and other pests
Bats use echolocation to navigate and can determine size, shape, speed, and direction as they detect different features.


For more information on this project or other ways to get involved, contact our CEO Rob Hutsel rhutsel@sandiegoriver.org or call him on his cell phone at 619-244-7024.
THANK YOU
Friends of
Bat Conservation

---
Cynthia Irmer &
Bruce Englebert
Rob Hutsel
Sue Hudson
Krista DeBusschere
Amy Schmitz
Louise Streiff
Victoria Mature
Marlene Rocco
Anne Porter
Erik Humphrey
Karina Montgomery
Ruth Nazarian
Erica Frost
Susan Holts
Jennifer McKinley
Danah Woodruff
Theresa Acerro
Fred Kramer
Lisa Celeste
Wayne Seim
Gayla Estus Ludlum
Anneli Kyner
Kathryn Meagher
Sophia Frost
Matthew Smith
Laura Dick
Anne Scott
Erin Hayward
Ellen Bartlett
Samantha Fisher
Megan Spencer
Isabella Lopez-Powers
Rina Eisenberg
Lori Escalera











* We sincerely apologize for any errors. Please let us know so we can correct them.


Of course, if you would like your gift to be anonymous, just let us know. Thank you!

Gifts are tax-deductible as allowed by law.
EIN 01-0565671




STAY INFORMED
Sign up for our free Newsletter and get up to date information.
Sign up today »