Support Bat Conservation Project


Funds raised for Bat Project at Boulder Creek to support 3 at-risk bat species!



Photo of a bat in the mine.


Bats are cool! Bats are also identified with Halloween. What better time to support a vital part of the River's ecoystem then in October and the remaining days of fall.


Of the 47 bat species in the United States, 23 can be found in San Diego County, many along the San Diego River. Sadly, several of these species are at risk.


We invite you to join with us to make a difference, especially for the 3 at-risk bat species targeted by this special project.


BACKGROUND
: On one of the properties we acquired along Boulder Creek, we identified an old mine. After exploring the mine, we found that bats were roosting in it. We applied for and received a grant from SANDAG to document these bats and to install a "bat gate."
A bat gate allows for the bats to come and go while providing safety so no one gets hurt in the mine if it collapses. The project also includes erosion control to help stabilize the entrance to this mine.
As part of this project, we will be working with the San Diego Natural History Museum to document the bats and take actions to conserve them. We will also conduct acoustic recordings which will be used for research as well as our youth education program.
This is exciting opportunity to support bat conservation. $5260 needs to be raised to complete the work funded by the $47,326 grant. For every dollar raised that will support nearly $10 in grant funded work! We hope you can join us by donating to this project.
Project location: Boulder Creek Road near Boulder Creek, upper San Diego River Watershed


Donate Via PayPal see above

A gift of any amount is greatly appreciated. Thank you!

OTHER DONATION METHODS:

The San Diego River Park Foundation is a 501c3 nonprofit EIN 01-0565671
The San Diego River Park Foundation
4891 Pacific Highway, Suite 114
San Diego, CA 92110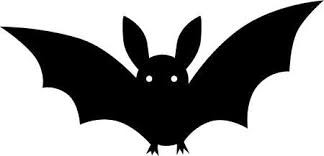 About The Bats
9 species have been identified at the site
California Species of Special Concern:

Townsend's big eared bat

Western red bat
Pocket free-tailed bat


Reasons to Save Bats


Bats are vital to the ecoystem

Bats are pollinators
Bats help by distributing seeds
Bats eat mosquitos and other pests
Bats use echolocation to navigate and can determine size, shape, speed, and direction as they detect different features.

Any additional funds will be used to support this and other projects which are designed to support wildlife conservation and recovery.

For more information on this project or other ways to get involved, contact our CEO Rob Hutsel rhutsel@sandiegoriver.org or call (619) 297-7380.
Provided by CoolFundraisingIdeas.net
Updated: 11/12/2019
THANK YOU
Friends of
Bat Conservation

---
Ann Ramirez
Clint & Kim Williams Family
Susan Lisowsky
Chip Owen
Phil Pryde
William Powers
Danah Woodruff
Gary Mitrovich
Donna Chralowicz
David Mears
Louise Streiff
Anonymous(2)
Debra Brown
Lori Escalera, Design Etcetera
Melany Biendara
Laurel Rohrer
Nancylee Friedlander
Russ Lail
William Gebhardt
Carolyn Plou
John Hawley
Susan Perry
Melissa Behar
Erik Humphrey
Carolyn Barkow
Olive Kerr
Christopher Hatch
Carol Haney
Linda King & Joe Neff
Linda & Fred Kramer
Beth Callendar
Karin Hughes
Heather Bollman
AJ Votek
Barbara Sulier
Betty Cooper
Wendy Ponomarenko
Anne & Thomas Scott
Katherine Nakamura
Denise Wyborski
Cynthia Buchner
Rita-Maria Kafalas-May
Alissa Gabriel
Kathleen Dickey
Lee Barken
Victoria Mature
Heather Stambaugh
Rob Hutsel
Margaret Green







Total donation is shown for those that gave multiple gifts.
Pledges are also shown.

* We sincerely apologize for any errors. Please let us know so we can correct them.


Of course, if you would like your gift to be anonymous, just let us know. Thank you!

Gifts are tax-deductible as allowed by law.
EIN 01-0565671




STAY INFORMED
Sign up for our free Newsletter and get up to date information.
Sign up today »