Do you love bats?
FACT: There are 23 bat species in San Diego County - 5 of these are at-risk.

The San Diego River Park Foundation is raising awareness about these amazing critters which are so important to the river's ecosystem. We have documented bats at many places along the San Diego River and its tributaries.


Reasons Bats are cool:


Bats are vital to an ecosystem

Bats help by distributing seeds
Bats are great pollinators
Some bat species eat mosquitos and other pests
Bats use echolocation to navigate and can determine size, shape, speed, and direction as they detect different features.

Join a Bat Walk to learn more!
If your are interested, contact our team and they can let you know about the next event.
Email Natalie or call us at 619-297-7380.

We also post upcoming bat walks on our event calendar. Click here for calendar
Special Projects
Boulder Creek Preserve is an amazing place where 14 bat species have been documented. 3 of these are at-risk species. Together we can help save these bats!


ACTION: Our program seeks to protect known roosting sites, create a bat research site to collect data to fill in knowledge gaps about these nocturnal critters, and raise awareness through bat walks, student education programs and other activities.



Photo of one of the bats at Boulder Creek Preserve



---

Do you want to help bats?


Make a donation to support bat conservation
Become a Friend of River Bats today!

Friends of Bats will be invited to a private Bat Walk in Mission Valley. At the bat walk a local expert will share the significance of our local bats and use special bat detection technology to locate these amazing critters.


Your generous donation will go toward our Bat Conservation efforts.
Looking for a Special Opportunity?
Adopt a Bat with a $156 donation or sign-up for monthly gifts of $13


Adopt a Bat - Details
Get an adoption e-certificate with information about "your" bat along with the Friend of River Bats benefits. You will also be invited to an exclusive event at either Boulder Creek Preserve or Eagle Peak Ranch. It is a great chance to contrast bats in Mission Valley and the headwaters.

Donate using PayPal


Your gift will help advance our bat conservation program.
To make a monthly gift, select that option after clicking the "Donate" button
Of course, these are ceremonial adoptions, we like to keep wild bats wild!
OTHER DONATION METHODS:

Adopt a Bat Certificate and fact sheet will be emailed to you.
2023 Objectives: Maintain 2 bat research stations (Eagle Peak Ranch and Boulder Creek)
BACKGROUND
: On one of the properties we conserved along Boulder Creek at the base of Cuyamaca Peak, we identified an old mine. After exploring the mine, we found bats roosting in it. We applied for and received a grant from SANDAG to install a "bat gate" to help protect people and the bats and study this bat population. We have been amazed at how many different bats are in and around this mine. 14 species have already been documented.
We worked with the San Diego Natural History Museum to document these bats, obtain the equipment to continue this research, and take actions to protect the mine and surrounding areas. We would love for you to join with us to care for this wonderful population of bats along Boulder Creek and elsewhere. We will take what we learned and the equipment that has been provided to expand this work to Mission Valley and to our other preserves.
Next Steps:
We plan on holding more bat appreciation events throughout the year and will expand our bata data collections activitites in Mission Valley, Eagle Peak Ranch and elsewhere.

The bat data will also be used in our Nature Education Program as we develop an element called "Bats are Cool" and support our bat conservation efforts.
With your support we can take actions to conserve these amazing critters!

The San Diego River Park Foundation is a 501c3 nonprofit EIN 01-0565671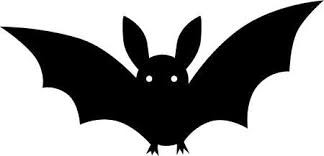 About The "River" Bats at Boulder Creek
14 species have been identified at the site
3 California Species of Special Concern

Pallid bat
Pocketed free-tailed bat


For more information on this project and ways to get involved, contact our Senior Program Manager, Natalie at natalie@sandiegoriver.org or call our team at 619-297-7380.
THANK YOU
Friends of
River Bats!

---





Gifts are tax-deductible as allowed by law.
EIN 01-0565671




STAY INFORMED
Sign up for our free Newsletter and get up to date information.
Sign up today »