Eagle Peak Ranch
---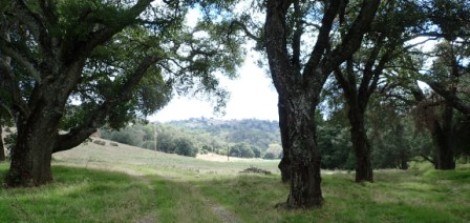 Eagle Peak Ranch is a wonderful valley which includes Temescal Creek. Over several acquisitions the Ranch has grown to 454 acres. Different sections of the Ranch are known as Homestead, Gateway, Overlook and the Creek.

The property was acquired to conserve the valley and protect the Creek. The property contains the source of Temescal Creek which flows to the Upper San Diego River Gorge. The Ranch offers tremendous potential for recreation, education and research. If you are interested in learning more about these opportunities, please let us know!


Goldspotted Oak Borer (GSOB)
$2558 Raised to Develop Action Plan- Thank you!


The Ranch is suffering from a major invasion of the Goldspotted Oak Borer which is killing many of the ranch's beautiful live oaks. We are working to act fast. But due to the size of the infestation, we also must be very strategic to save as many oaks as we can.

We are partnering with the Natural Resources Conservation Service to develop a eradication plan. The next step is to hire a certified Forester to work with us to develop the Plan. NRCS has agreed to provide $4200 toward the project. We needed to raise the remaining $2558. Our tremendous thanks to all who responded to the call. Work has now started on the Plan!

By completing the Plan, we become elgible for grants to implement the plan.

If you would like to learn more and volunteer on this effort, please contact our River Ecosystem Manager, Shannon at 619-297-7380 or by email.

The Upper San Diego River is a key part of the San Diego River's ecosystem and so are tributaries such as Temescal Creek. It is consider one of the most biologically diverse areas in the entire Country.

Donate to the GSOB Project

Click the Donate Button and Enter Your Donation Amount




All donors will be recognized on this page (unless you prefer to remain anonymous) and be invited to learn more about the project with a guided tour later in 2017. Details to follow.

Donate by Credit Card by phone at 619-297-7380 (M - F 9AM - 5PM)
Donate by Check:
The San Diego River Park Foundation
PO Box 80126
San Diego, CA 92138
check memo: GSOB Project

As a 501c3 nonprofit all donations are most appreciated and tax-deductible as allowed by law
EIN 01-0565671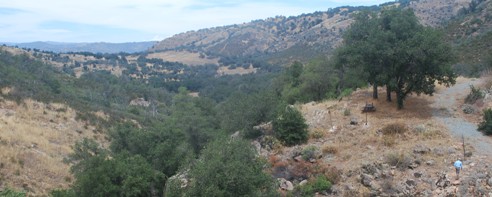 Project Information: Will be posted here as it comes available

To learn more about other funding needs and opportunities, please call 619-297-7380.

Location: on Eagle Peak Road and Boulder Creek Road
Click here for Google Map

Conservation and Recreation Values:
Cultural sites
Regional trail extension - hiking, equestrian and biking
Incredible views
Engelmann, Black, Live and other oak woodlands
Significan wildlife corridors & linkages

Natural springs
Creek restoration opportunities
Education Programs

Volunteer Opportunities:
Wildlife Camera Monitoring
Preserve Management
Trail Management Team
Outings Leader

Email us for more information about getting involved as a volunteer
volunteer@sandiegoriver.org
.
Visiting
: To learn more about how to visit these and other sites, check out our list of
places to go
.
Provided by CoolFundraisingIdeas.net
Thank You to
GSOB Project
Donors

Barbara Metz
Fred and Linda Kramer
The Williams Family
The Wheatley Family Foundation Fund at The San Dieg Foundation
Rob, Karen and Alex
Gingy and Bud Ferguson
Douglas Black
Isaac Diaz
Rita-Maria Kafalas-May
Greg Bishop
Ashley Hayslip
Anonymous
Cary Lowe
Diane Hunter
Tracy Rindone
Cynthia Pencek
Julie Hocking & Jim Baross
Steve Weathers
JoAnne Hutsel
BJ & Gary Debusschere
Dave Brown Coaching
Victoria Mature
Jim Royle
John Caffrey
Penny Tolchin

Please let us know of any errors or omissions!